Price: $20

Shipping & handling to Domestic US destinations: Add $5 each

Shipping & handling to International destinations: Add $25 each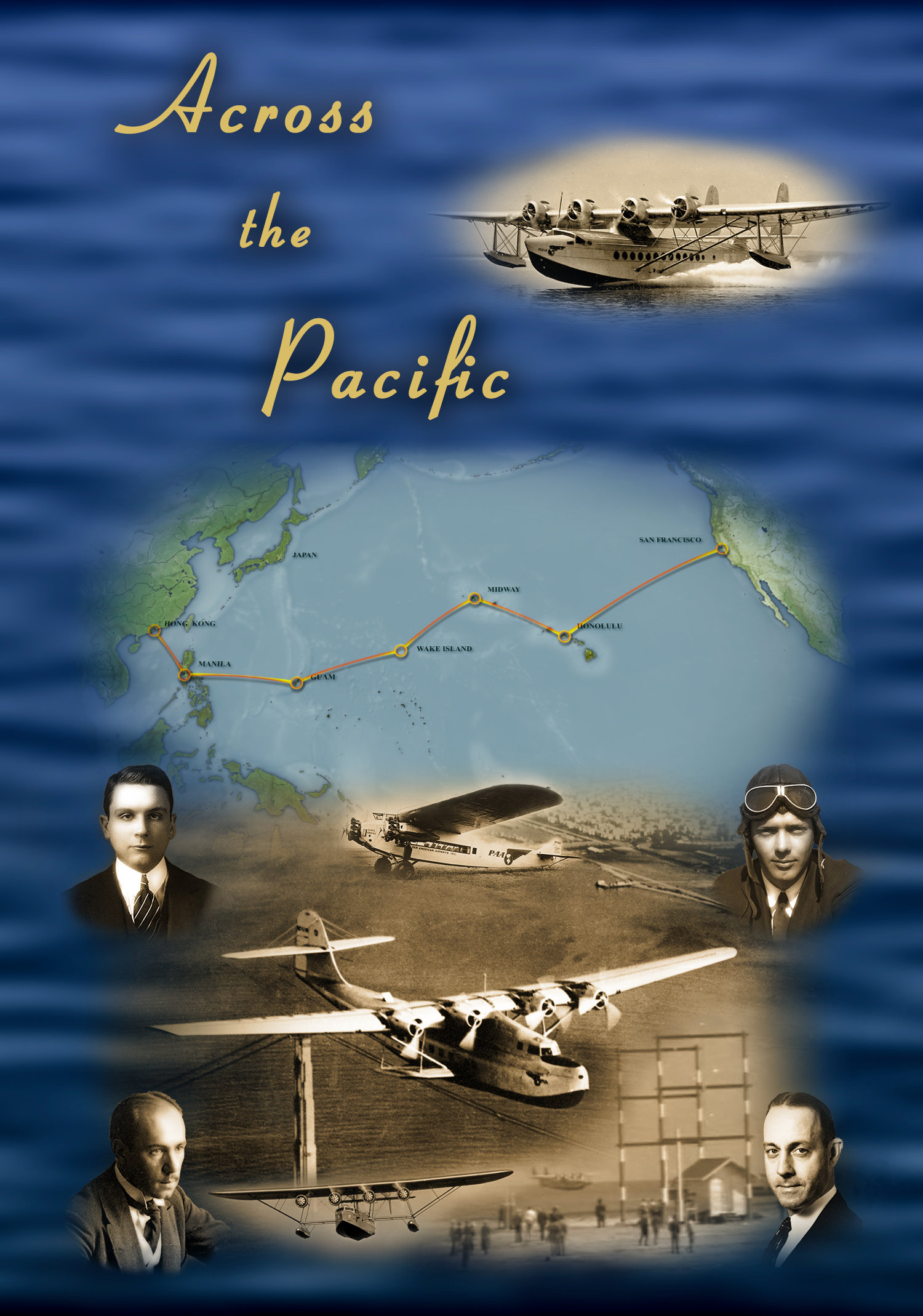 "ACROSS THE PACIFIC" Series DVD
Domestic US destinations: Total cost $25 (includes shipping & handling)

International destinations: Total cost $45 (includes shipping & handling)
We regret the increase in the overall costs due to additional postage and handling charges beyond our control.
Please note that due to the ongoing pandemic, some countries may impose mailing restrictions
Questions about your order? Please contact This email address is being protected from spambots. You need JavaScript enabled to view it.
Also available to stream. Get Info:
https://www.panam.org/about/606-across-the-pacific-film
By Moreno/Lyons Productions
in association with
The Pan Am Historical Foundation
A PBS Documentary Series about Pan American Airways

When Pan Am's M-130 flying boat "China Clipper" took off for the first scheduled flight to Manila on November 22, 1935, it riveted the attention of people around the world. At that moment Pan Am vaulted to a commanding position and the world changed forever as a result. That's the story brought to life in "Across the Pacific." Newly unearthed archival motion pictures, photographs, and original sound recordings as well as stunning graphics, help bring this history back to life. The film by Moreno/Lyons Productions tells the epic story of how Pan American Airways became the first to bridge the mighty Pacific - the first airline to cross any ocean. Focusing in particular on the contributions of Pan Am's visionary leader Juan Trippe, aircraft designer Igor Sikorsky, and radio engineer Hugo Leuteritz, the three-part program is currently broadcast on PBS. It premiered on VPM PBS in Richmond Virginia May/June 2020.

Pan Am "Across the Pacific" Documentary - Streaming on PBS, AmazonPrime & iTunes, too