America's New Lifeline to Africa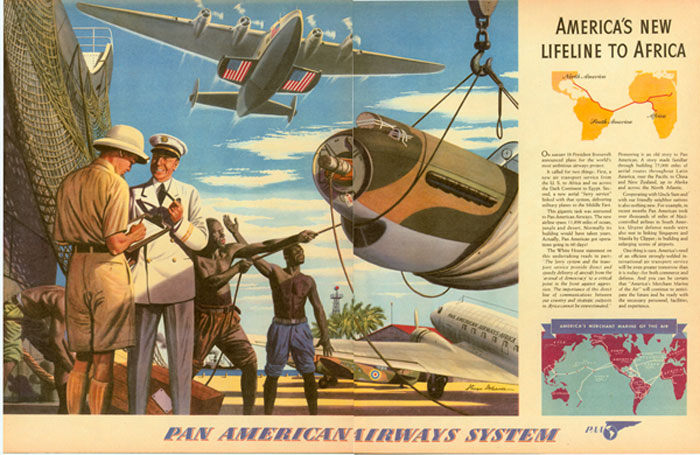 On August 18 [1941] President Roosevelt announced plans for the world's most ambitious airways project.
It called for two things: First, a new air transport service from the U.S. to Africa and on across the Dark Continent to Egypt. Second, a new aerial "ferry service" lined with that system, delivering military planes to the Middle East.
This gigantic task was entrusted to Pan Americn Airways. The new airline spans 11,898 miles of ocean, jungle and desert. Normally its bulding would have taken years. Actually, Pan American got operations going in 60 days!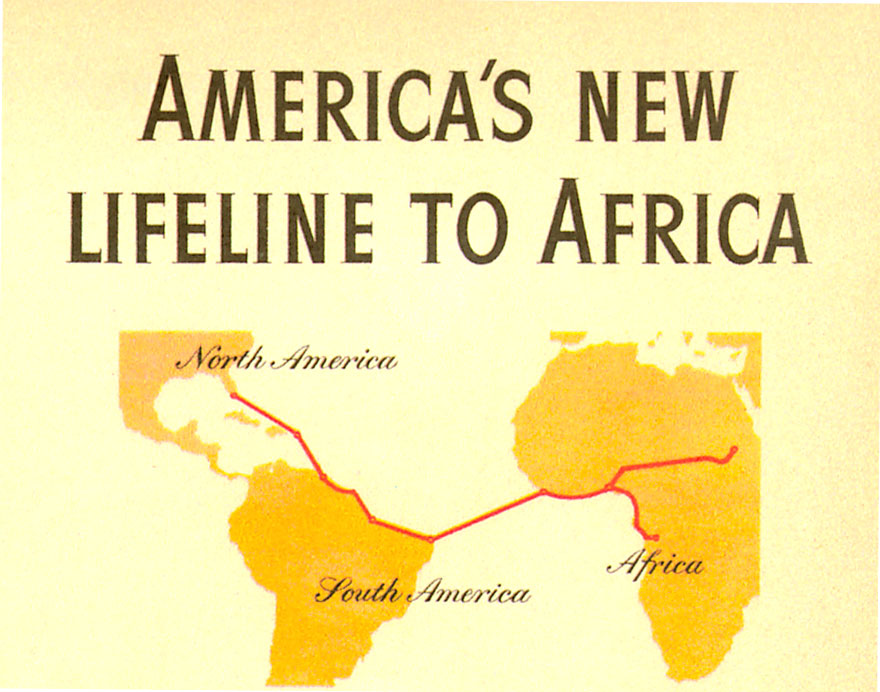 The White House statement on this undertaking reads in part:
"The ferry system and the transport service provide direct and speedy delivery of aircraft from the 'arsenal of democracy' to a critical point in the front against aggression. The importance of this direct line of communications between our country and strategic outposts in Africa cannot be overestimated."
Pioneering is an old story to Pan American. A story made familiar through building 75,000 miles of aerial routes throughout Latin America, over the Pacific to China and New Zealand, up to Alaska and across the North Atlantic.
Cooperating with Uncle Sam and with our friendly neighbor nations is also nothing new. For example, in recent months Pan American took over thousands of miles of Nazi-controlled airlines in South America. Urgent defense needs were also met in linking Singapore and Manila by Clipper; in building and enlarging scores of airports.
One thing is sure. America's need of an efficient strongly-welded international air transport service will be even greater tomorrow than it is today — for both commerce and defense. And you can be certain that "America's Merchant Marine of the Air" will continue to anticipate the future and be ready with the necessary personnel, facilities, and experience.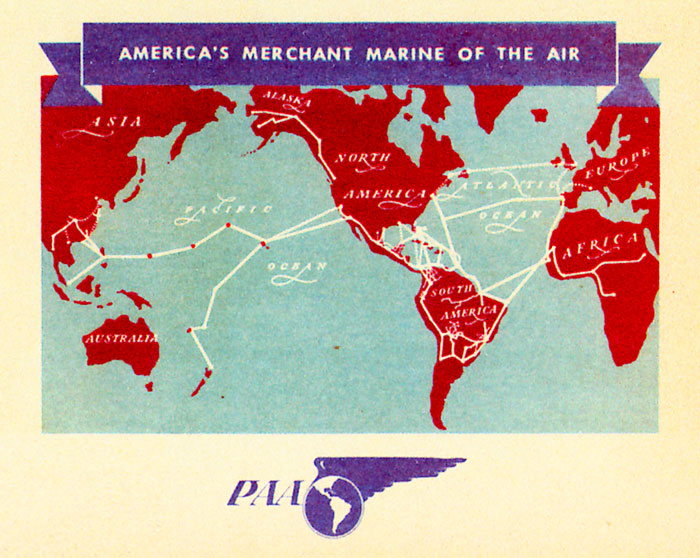 Save
Save
Save
Save
Save