Pan American Airways Incorporation, March 14, 1927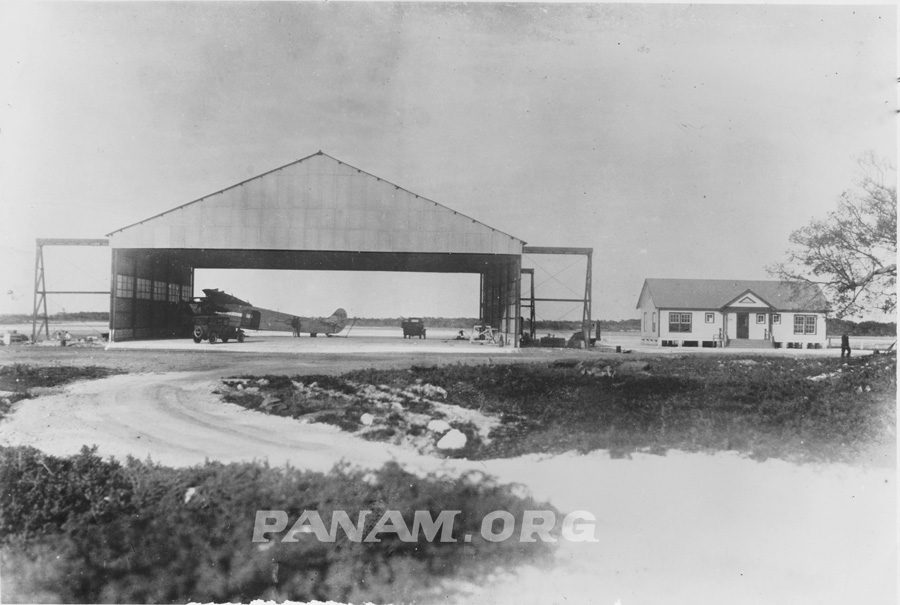 Pan Am's first airport. Photo of PAA's Fokker F-VII TriMotor General Machado at the Meacham Field Hangar, c. 1927-1928. Courtesy John Johnson Collection.
Pan American Airways Incorporation - The Backstory
March 14, 1927 the original Pan American Airways was incorporated by investors John K. Montgomery, Richard Bevier, G. Grant Mason Jr., and S. S. Colt. The inspiration for the airline had come from American military officers Hap Arnold, Carl Spaatz and John Jouett, as well as Montgomery, who all had growing concerns about threats to the Panama Canal from German aviation activity in South America.
In July of that year they were awarded FAM 4, a temporary US mail contract to Cuba, with a deadline to start service in October. In preparation they leased an airfield in Key West and one in Havana.
But the real success of their enterprise depended on cards held by others, including Juan Terry Trippe. On Oct. 11, 1927, Pan American Airways became part of a new corporate structure with Juan Trippe as President & General Manager. Eight days later the first airmail was carried to Havana by Cy Caldwell in a chartered Fairchild FC-2 owned by West Indian Aerial Express.
Related Article