Revisiting Cuban Roots by Ed Trippe
Having visited Cuba, made all the more memorable because Cuba played such an important part in Pan Am's early history, I was keen to return and asked our tour operator about organizing a Pan Am Historical Foundation tour...
My wife and I returned from a fascinating trip to Cuba, made all the more memorable because Cuba played such an important part in Pan Am's early history...
Camaguey rooftops Camaguey Rooftops, Courtesy of Wikimedia Commons
We began our trip in Camaguey, the third largest city in Cuba and the capital of Camaguey Province. I had mentioned Pan Am's early history in Cuba to the tour guide and he immediately told me that the Camaguey airport had been built by Pan Am. Apart from a brief reference in my mother's book, The Diary of Betty Stettinius Trippe, describing their 1929 Caribbean trip with Charles and Anne Lindbergh, I was unaware that Pan Am served other cities in Cuba besides Havana, much less Camaguey. In her book she describes their initial stop in Havana, then on to Camaguey, and finally to Santiago de Cuba, where they spent the night. Pan Am built the airports in both Camaguey and Santiago de Cuba, and I learned after leaving Cuba that the original Pan American terminal building in Camaguey, dating to the 1930s, continues to exist, although like many buildings in Cuba, it is in terrible condition.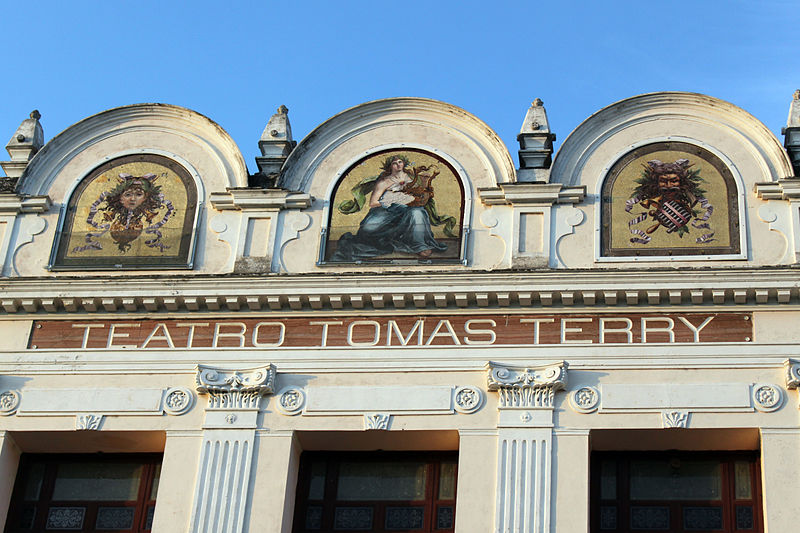 After Camaguey our next stop by bus was Cienfuegos, an extremely interesting town in central Cuba. Cienfuegos was particularly interesting to me because it was the home of Thomas Terry, Juan Terry Trippe's great grandfather, who was a prominent merchant in the mid-1800s. The Terry family initially emigrated from Spain to Venezuela in the early 1800s, and Thomas Terry came to Cuba in the 1830s. Thomas had 9 children including Juan Pedro Terrry, Dad's grandfather and namesake. Teatro Tomas Terry Teatro Tomas Terry, Courtesy of Wikimedia Commons After Thomas Terry's death in Paris in 1886, his family donated the Terry Theater to the City of Cienfuegos to recognize Thomas Terry's contributions. To this day the Terry Theater is a beautifully restored building on a very impressive square in the central part of the old city.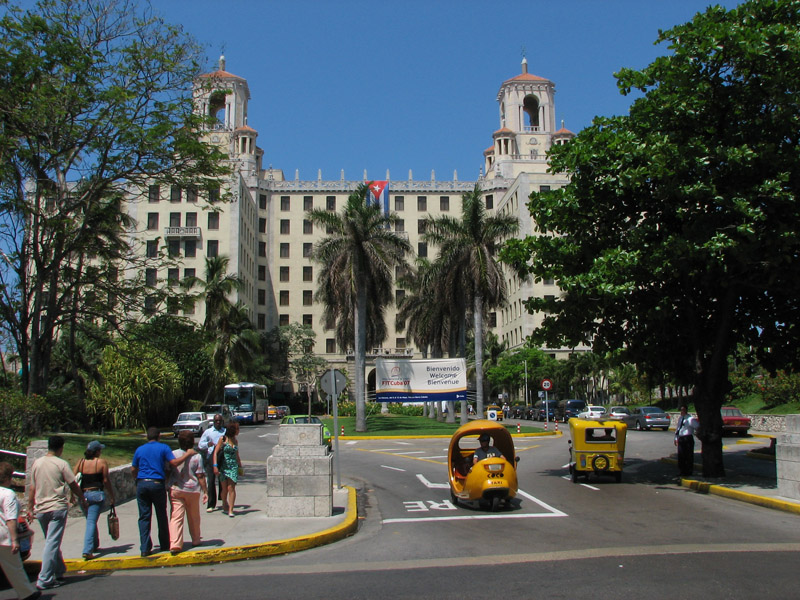 Havana was our final stop, and we of course visited Hotel National, which for almost 30 years was the Pan Am hotel. I believe that in the 1950s before the revolution, the National was a member of the Inter-Continental group. The hotel today, as much of Cuba, looked like it came out of a time warp. It was easy to imagine the hotel in the 30's, 40's and 50's as the center of Havana's fast-paced commercial and social life. Today, instead of my mother's recollection on their last trip to Havana in 1958 of Nat King Cole's melodies in the nightclub, there is the Buena Vista Social Club with their fabulous songs.
Related Articles
Save
Save
Save