Althea "Gerry" Lister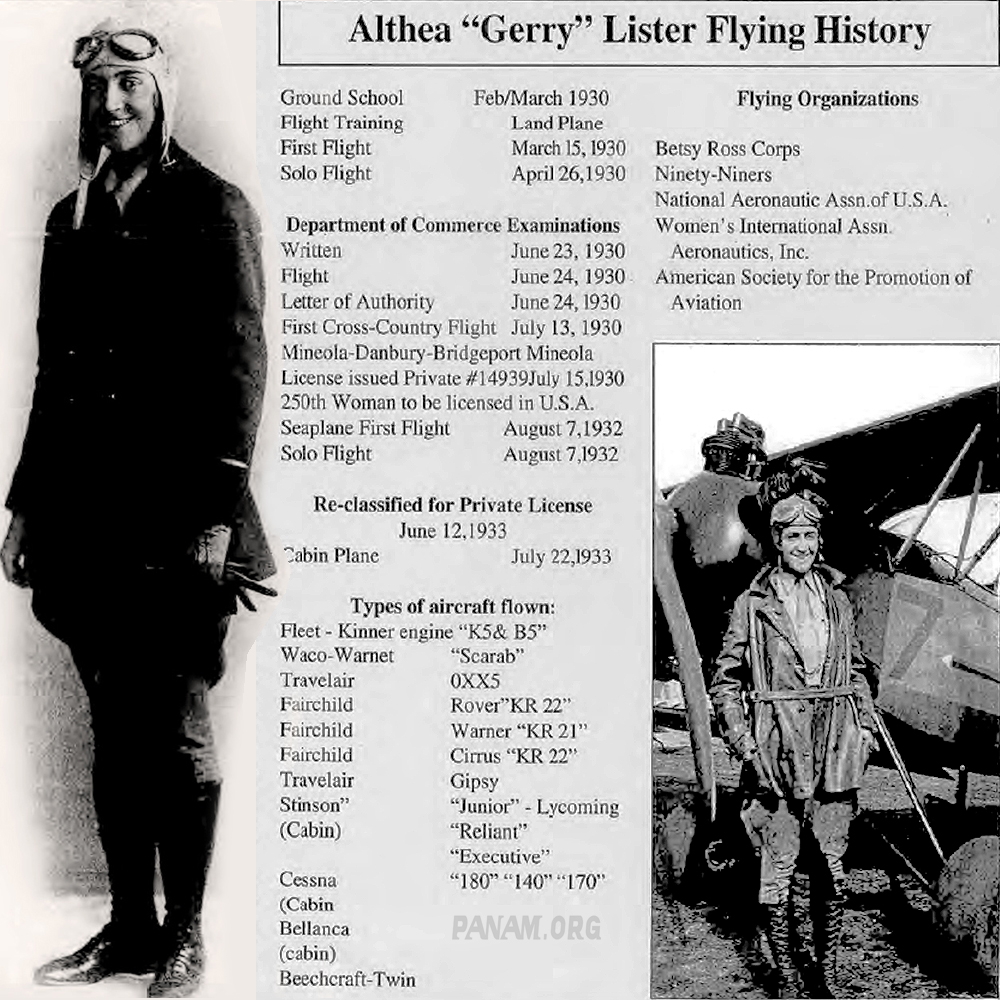 Photos from the Ann Whyte Collection
In honor of Women's History Month this March, we're celebrating our very own hero — Pan Am's Althea "Gerry" Lister.
We thank Gerry for recognizing the importance and laying the foundation to honor Pan Am's history and myriad achievements during its 60+ years in commercial aviation.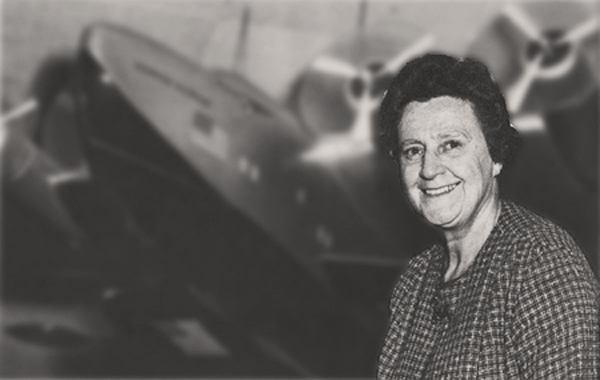 Pan Am Historian Gerry Lister, 1961
Gerry, an early pilot in her own right, was the 250th woman to receive a license to fly in the US in 1931. And even more important, as a dedicated Pan Am employee for over four decades, she devoted much of her love of aviation and her career at Pan Am on efforts to preserve and tell Pan Am's inspiring history.
Gerry Lister was the curator of the Pan Am Clipper Museum in Long Island City, becoming Pan Am's official historian. It was an inspirational role then, and even today, the world relies on Gerry Lister's groundwork for continued efforts to tell the story of Pan Am's history.
Upon her retirement in 1974, the "Pan Am 74" publication said:
"With 45 years and six months of Pan Am service Gerry is a very special person. She has worked longer for the airline than any other employee in history, including founder Juan T. Trippe. Pilot, historian, secretary and associate to some of the giants of Pan Am's past, Gerry has an intriguing story to tell… Under her direction, the Pan Am Clipper Museum and the company's historical department became recognized as without a peer in the industry. There is no doubt Gerry has left her mark on Pan Am."
Read about Gerry Lister in "Pan Am 74," from March 1974, now digitized in our archive at University of Miami Special Collections, Pan American World Airways, Inc records: