Another Pan Am First: B-377 Stratocruiser Clipper Rainbow (N1025V) sets record, San Francisco to Washington, DC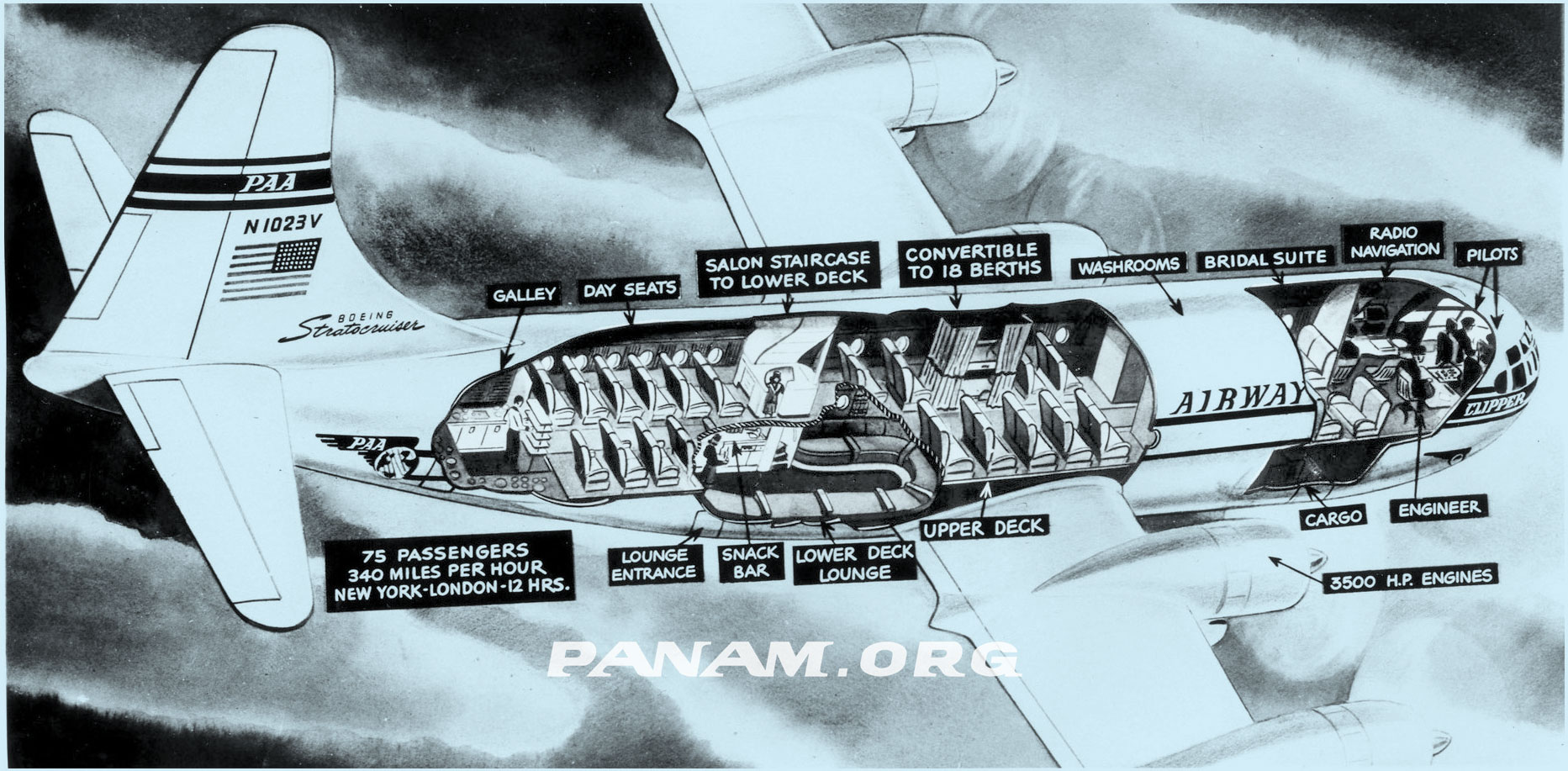 Photo Panam.org Stratocruiser cutaway (N1023V Clipper America)
WASHINGTON (UP) March 5, 1949 — "Pan American World Airways had planned to have Margaret Truman christen today the new holder of the transcontinental speed record for commercial airliners. But she won't. She'll christen the Airways' new stratocruiser Clipper America all right, but the America's San Francisco-Washington speed record set Thursday, lasted only one day.
The America's 6-hour and 22 minutes time was beaten by 8 minutes last night by her sister ship, the Pan American stratocruiser Clipper Rainbow.
The Rainbow left San Francisco at 3:43 p.m, and arrived in Washington at 9:57 p.m. She carried 34 passengers and a crew of six.
Both the America and the Rainbow are commercial versions of the B-50 bomber which recently flew non-stop around the world."
See More Pan Am 377 Stratocruisers