After a Record-Breaking Flight, an Unexpected Return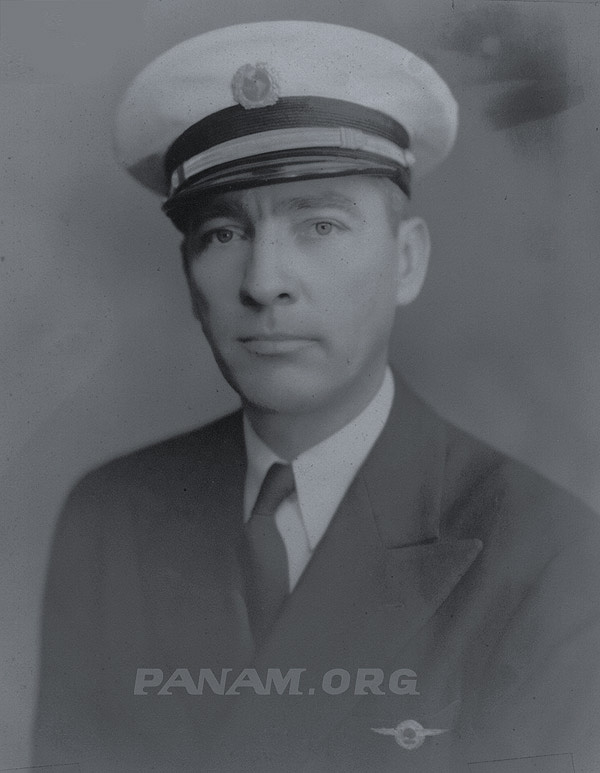 Photo of Pan Am Captain Charles Lorber Courtesy of the Lorber Family Archives
Thursday, April 4, 1940
It must have been a little trying to Capt. Charles Lorber's patience. Pan Am's veteran flying boat skipper – described as quiet, wiry and weather-beaten by the New York Times - had brought the B-314 Yankee Clipper across the Atlantic and back in record time – a total of 43 hours and 36 minutes in the air.
The departure from the brand new Marine Air Terminal at La Guardia Airport the previous Sunday (March 31) had been Pan Am's very first flight from the base. Tens of thousands of onlookers were in attendance and the event was broadcast nationwide. Now the Boeing B-314 was returning from Lisbon via the Azores, and was supposed to be the first Pan Am flight to land at the new facility. The 2,300 mile flight from Horta had been made in record time, putting the plane over its destination at 4:30 am, with an hour to go before dawn.
But the unfortunate fact was that fog was blanketing Long Island Sound, shrouding both the landing area near La Guardia, as well as the other, older Pan Am terminal at Port Washington, a few miles to the east on the North Shore of Long Island. Lorber might have chosen to divert to the alternate base at Baltimore – he still had three hour's reserve fuel. But that base was reporting fog too.

Photo by Walter Christensen, Pan Am Yankee Clipper at Port Washington NY, Courtesy of the Christensen Family Archive
So Lorber decided to wait it out "upstairs," cruising around the shore of Long Island watching for the fog to clear. Any ebullience that might have come from managing record flights over and back was surely dampened somewhat as the sun came up over the horizon. They would be in the air for almost two hours more. In the event, a return to La Guardia was not to be, and Lorber brought the Yankee Clipper down in Manhasset Bay, near Pan Am's older Port Washington base. The taxiing to the dock, which was usually a five-minute affair, took half-an-hour this time, thanks to the low visibility.
It was almost 8 o'clock in the morning when the crew of ten and seven passengers finally emerged from the big flying boat. There was just a bit of irony in the fact that the Yankee Clipper had actually stopped at Port Washington on the outbound leg of the journey, just after the big fanfare attending the Sunday send-off from La Guardia. Apparently Capt. Lorber had decided he wanted another 1,000 gallons of fuel for the flight to Horta, and it was more convenient to top off fuel up at Port Washington. As it happened, Lorber ended up back at Port Washington much sooner than he expected.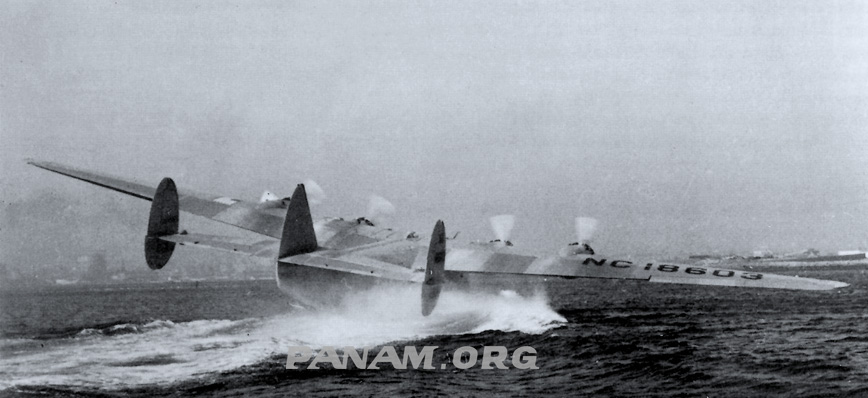 Pan Am B-314 Yankee Clipper Navigating the Crosswinds at LaGuardia, PAHF image