A Legendary Legacy: Edmund "Eddie" Allen --
His calm intelligence comes through in this clip from a radio interview he gave on the occasion of the first launch of the B-314 on June 1, 1938, in Seattle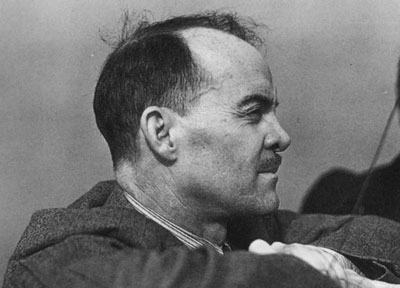 Born: Jan 4, 1896
Died: Feb. 18, 1943
So much of aviation's progress has always rested in the hands of people who were the first to fly the machines others had designed and built. All the experience, skill, theories, inevitable compromises, and hopes of the people who created an aircraft are put to the test by the one who is the first to get their creation off the ground: the test pilot.
One such legendary person was Edmund "Eddie" Allen. In his 25-year flying career spent 24 of them as a test pilot (along with other flying gigs, such as airmail pilot and instructor).
As regards Pan Am, he was instrumental in bringing the "greatest flying boat" – the Boeing B-314 – into operation, but he was also involved in the B-307 "Stratoliner" program, as well as other aircraft that would later be flown by Pan Am crews, such as Lockheed's Constellation, the Curtiss C-46 "Commando" and Consolidated PB2Y "Coronado."
He lost his life on February 18, 1943, piloting a prototype XB-29 "Superfortress" out of Boeing Field in Seattle. The plane's early model Wright R-3350 engines were fire-prone, and during that day's test flight first one and then a second engine caught fire. Twenty miles from the airport, Allen struggled to keep the plane in the air as he headed back to the field. He almost made it, missing Seattle's downtown district, but the plane had lost too much altitude and clipped power lines and then crashed into a meatpacking plant. The crash and ensuing fire took the lives of 32 people – all 11 crew on the plane (including two who bailed out, unsuccessfully), and 21 on the ground, including a firefighter. Many more were injured.
But Eddie Allen's contributions far outstrip the notoriety of his tragic death. His was recognized both during his life and afterwards, including the posthumous awarding of the Air Medal, rarely granted to civilian, in1946. During his working life, he instilled new standards of professionalism and rigor as regards aircraft testing and acceptance that went far beyond what had been previously accepted protocols.
Just a bit of his calm intelligence comes through in this clip from a radio interview he gave on the occasion of the first launch of the B-314 on June 1, 1938, in Seattle.