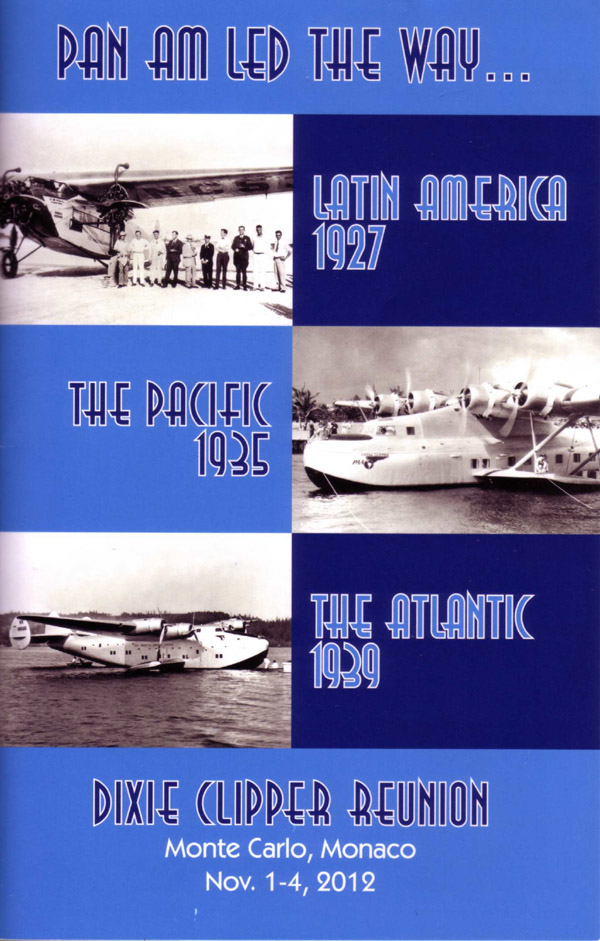 In November 2012, Pan Amers gathered in Monaco to celebrate the history of Pan Am's Dixie Clipper, a big reunion with old friends.
Enjoy the recap by Lou Berman and view our slideshow with amazing photos by Robert A. Genna. Thanks to Mary Lou Bigelow for a link to the Riviera Reporter story highlighting the event.
For background, excerpts from the excellent souvenir reunion booklet shed light on the famous Dixie Clipper's historic flights and the history of Pan Am's Intercontinental Hotels:
Aboard the Dixie Clipper: Welcome Aboard: Read the PDF
Conquering the Atlantic by Don Cooper: Read the PDF
Pan American Intercontinental Hotels: Read the PDF
Related Articles:
LA Times: Crew Recalls Dixie Clipper's Flight Into History.
Politico's Retrospective: Franklin D. Roosevelt arrived in Morocco, Jan. 14, 1943. The very first presidential flight was taken on the Dixie Clipper to Casablanca.