Pan Am Alumni Association – Japan Events
by Kaz Wakabayashi
Email:

This email address is being protected from spambots. You need JavaScript enabled to view it.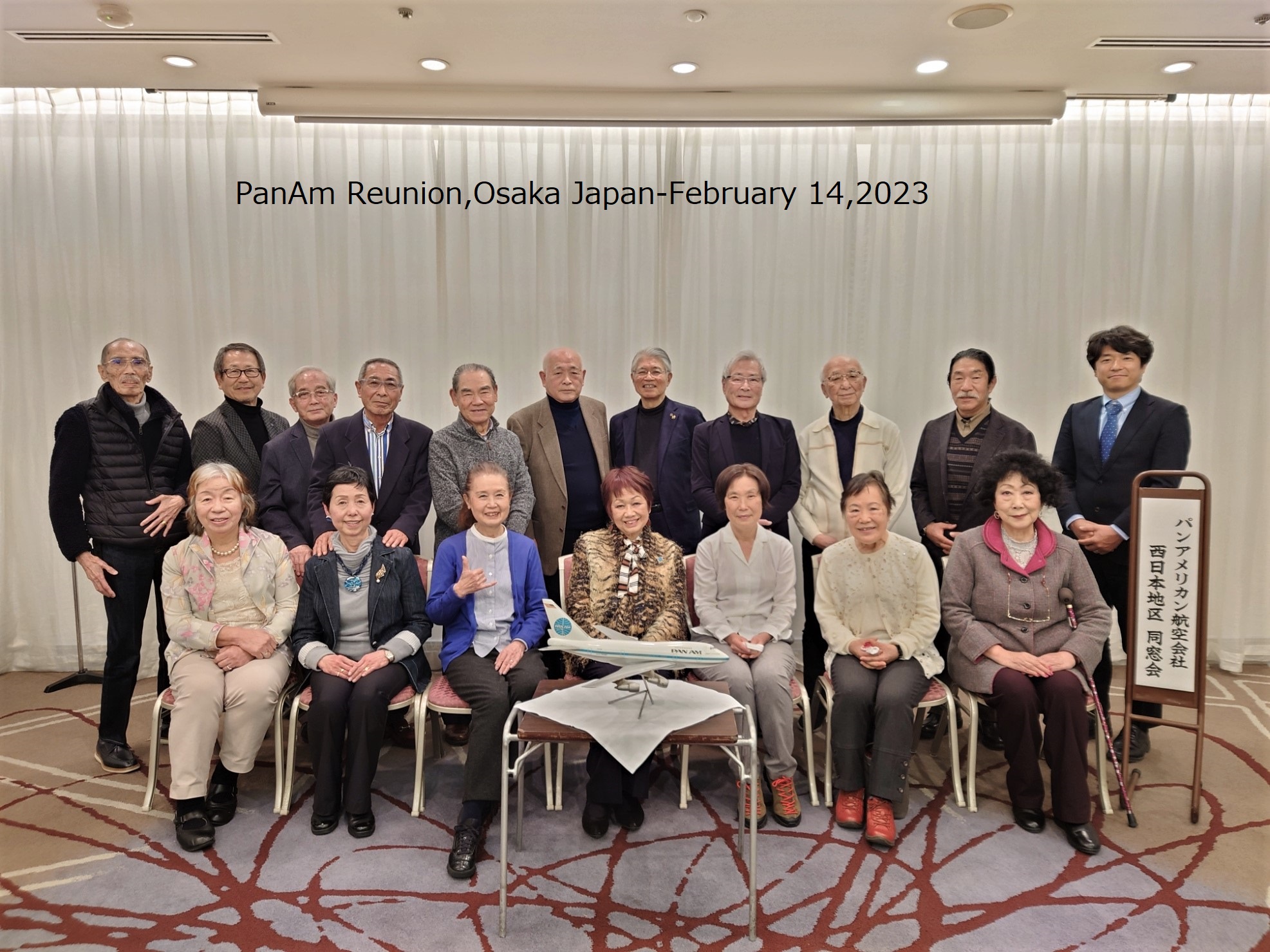 Pan Am Alumni Activity is going strong in Japan!
Here's a great photo of The Pan Am Osaka Team, reunited on February 14, 2023.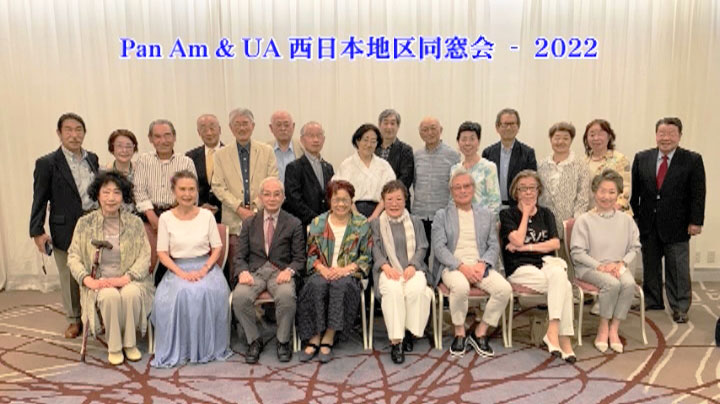 Pan Am Alumni Association – Japan Members at the Reunion in Osaka held on May 23, 2022
Pan Am Alumni Association – Japan was established in 1987, one year after the sale of the Pacific Operations to United Airlines in February 1986 with the membership amounted to over 600. Since then, reunion gatherings have been held annually in Tokyo, Narita Airport area and Osaka with a theme of "Pan Am is Gone but not Forgotten" in Japan.
Pan Amers in Japan Reunited to Celebrate Multiple Anniversaries in 2017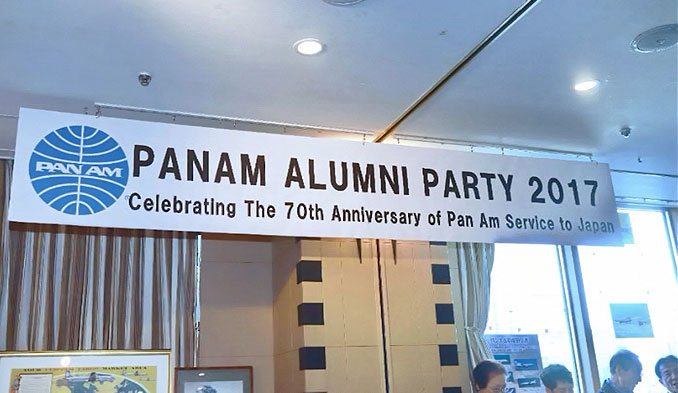 A reunion banner, 2017
Three Pan Am Anniversaries



As we noted the Year 2017 would bring three anniversaries mentioned hereunder, a decision was made to hold a grand Alumni Reunion in a special way to remember and join the world-wide efforts of preserving the legacy of Pan American World Airways at the prestigious Foreign Correspondents' Club of Japan in the center of Tokyo Marunouchi on September 30, 2017.
Three anniversaries to celebrate in 2017:

・90 years since Pan Am was first established in 1927

・70 years since Pan Am inaugurated the scheduled service to/from Tokyo, Japan in 1947

・50 years since Pan Am inaugurated the scheduled service to/from Osaka, Japan in 1967.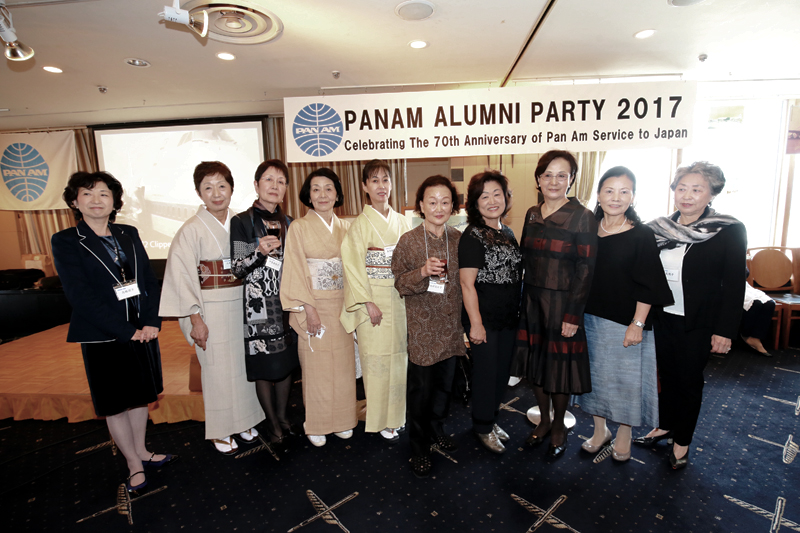 Members of the World Wings International-Japan, 2017

Following welcome greetings by Kango Iio, chair of the Association, a congratulatory message from Ed Trippe, chair of Pan Am Historical Foundation was introduced to over 220 members and guests in attendance. Members from the USA, Canada and Australia joined and renewed friendship as well.
Guests included a representative from Japan Association of Travel Agents, travel writers, journalists, and a university professor who shared respective personal episodes related to Pan Am. A copy of "PAN AM - Personal Tributes to a Global Aviation Pioneer" was presented to guests as a token of the celebration.

A crowd of Members and guests at the party in 2017
Contact Pan Am Alumni Association - Japan
Email:

This email address is being protected from spambots. You need JavaScript enabled to view it.