Pan Am Historical Foundation Travels to Cuba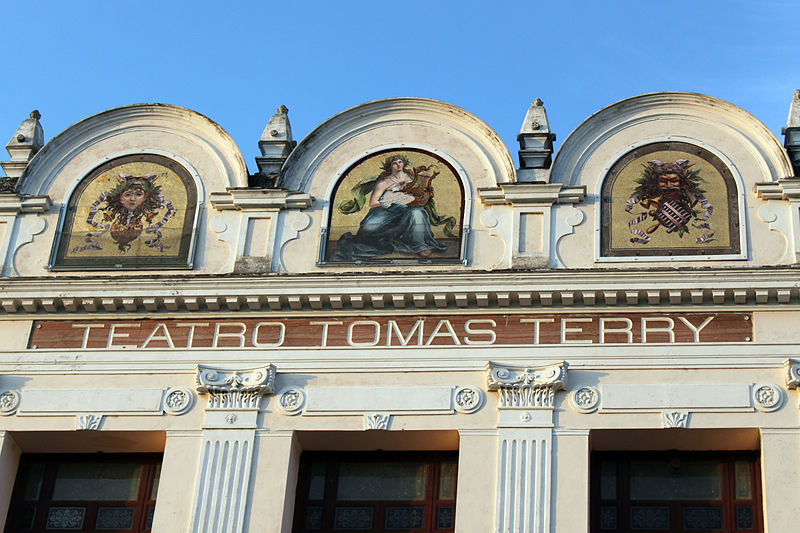 Cuba was always high on our bucket list to visit, so when my wife Bobbie and I first had the opportunity to go on a trip to Camaguey, Cienfuegos, and Havana in 2014 as a part of a Yale "People-to-People" sponsored tour, we leaped on it. It was a great trip and our first introduction to Distant Horizons, the Cuban tour operators. The trip was fascinating, not only because we saw Cuba in its 1950s time warp, but because it introduced me to many nostalgic images and stories of Pan Am's early days.
An added bonus was meeting a distant step-cousin from the Terry family. My father's name, as we know, was Juan Terry Trippe, and he was named after a step-grandfather, Juan Pedro Terry, who was born into a prominent family in Cienfuegos, Cuba. The Tomas Terry Teatro in Cienfuegos, a significant landmark today, is a testament to the Terry family's place in Cuba's rich history.
Because of Cuba's importance in the early history of Pan Am, I thought that Pan Am Historical Foundation tours would be of interest to many in the Pan Am family.
To date there have been three tours and all were very interesting. During the recent March trip we visited the original Pan Am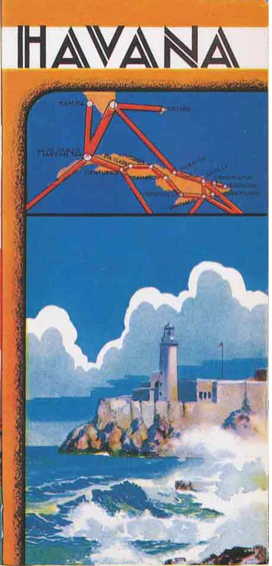 terminal building in Camaguey which was one of the high points of the trip. The Cuban guide for our trip proudly noted that Amelia Earhart, Charles Lindbergh, and Pope Francis had all landed at the terminal. I added that Betty and Juan Trippe and Charles and Anne Lindbergh had also passed through the terminal in 1932 on one of the inaugural mail service flights to Central America. Someone in our group suggested we should dedicate a bronze plaque on the building designating it as the Pan Am terminal building. I think that is a great idea. The Hotel Nacional has been our headquarters in Havana which was appropriate because it was also the Pan Am hotel in Havana for almost 30 years. In the 1950s Pan Am owned the hotel and Inter-Continental was the manager.
88 years ago Pan Am was founded with its inaugural flight from Key West, Florida to Havana, Cuba. Cuba remained an important part of Pan Am until the airline ceased operations to the island in 1958. If you look at a 1930s route map Pan Am served multiple cities in Cuba including Havana, Cienfuegos, Camaguey, and Stantiago de Cuba. By 1946 Pan Am operated 24 flights a day to Havana. Additionally, in the 1930s Pan Am acquired Cuba's national carrier, Cubana, which it operated and grew into a major regional carrier. Pan Am's interest in Cubana was finally sold in 1954.
PHOTOS (left): Copyright Greg Young Publishing, Inc. (Artwork by Kerne Erickson)
Related Articles
Save
Save
Save
Save
Save
Save
Save