SPECIAL PRICE - $10 (50% discount) While Supplies Last!
A Collector's Item - The Pan Am Historical Foundation Boeing 747 2020 Calendar!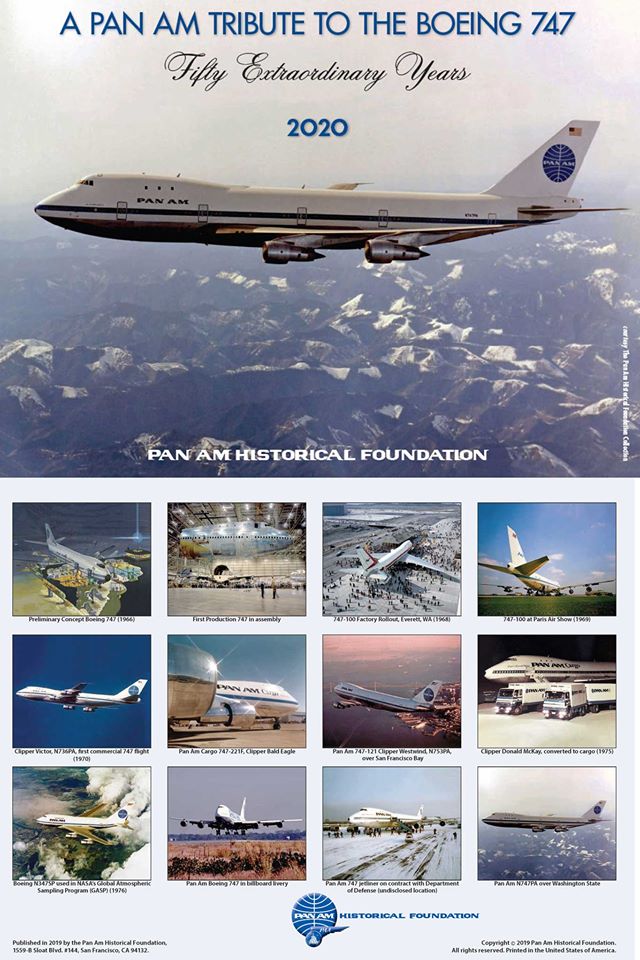 Marking a half-century of service by the "Queen of the Skies" – the Boeing 747!
"A Pan Am Tribute to the Boeing 747: Fifty Extraordinary Years" is our retrospective tribute commemorating the 50th anniversary of the Boeing 747 & the end of production by Boeing Corporation.
With carefully selected, memorable images, and informative historical notes the calendar provides an outstanding and handsome reminder of the remarkable impact and versatility of the 747, the "Queen of the Skies."
Great for gifts!
$10 ea. with free domestic US shipping
(International shipping $7.50 per calendar)
Questions? contact

This email address is being protected from spambots. You need JavaScript enabled to view it.