John Borger honored with Guggenheim Medal*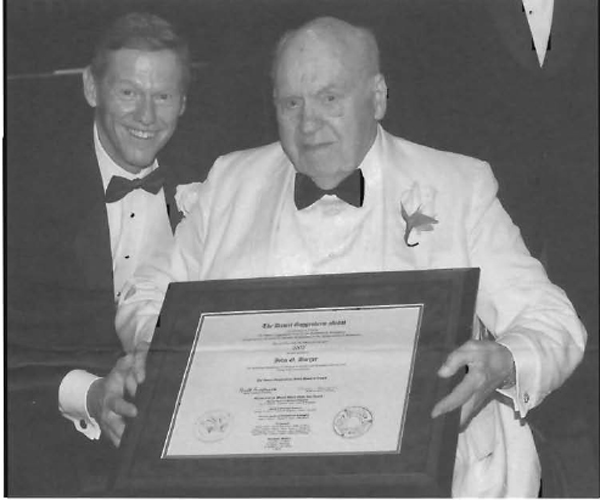 by Robert W. Blake and Stanley Gewirtz
On July 15 (2003), retired Pan Am Engineering Vice President John G. Borger was presented the 2002 Daniel Guggenheim Medal at the International Air and Space Symposium in Dayton, Ohio. The Medal, presented annually by the Guggenheim Medal Board of Award "for notable achievement in aeronautics," was first awarded to Orville Wright in 1929. Previous recipients include Juan Trippe, Charles Lindbergh, Donald Douglas, Jimmy Doolittle, Bill Allen, and C.R. Smith. Border has joined Bill Littlewood of American Airlines and William Mentzer of United as the only three airline engineers to be so honored.
Borger, born in New York, graduated form the Massachusetts Institute of Technology in 1934 at the age of 20. Joining Pan Am that same year as an Airports Engineer, he was sent to Wake Island as part of the team building seaplane bases in the Pacific for Pan American's scheduled operation to the Orient.
After Wake, Borger was reassigned to Alameda assisting John Leslie with Engineering tasks involved in the early transpacific flights of the Sikorsky and Marin M-130 flying boats. In 1937, he was transferred to New York for transatlantic surveys and initial New York-Bermuda operations. In 1939 he was sent to Seattle to participate in the delivery of the first Boeing 314s…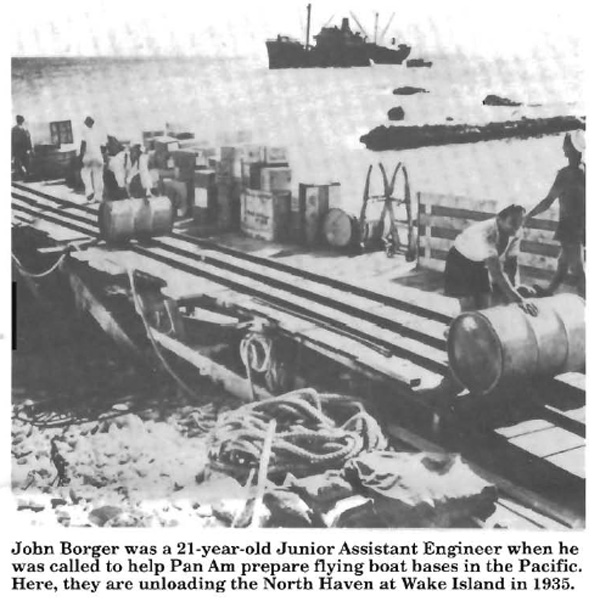 From then on Borger was involved in the development of every new aircraft model purchases by Pan Am (and many that were not, including the Republic Rainbow, the de Havilland Comet III, and the Concorde). He was associated with the development of the Boeing 377 Stratocruiser, four different versions of the B-707 jet transport, three different versions of the B-747, as well as the Douglas DC-6B, DC-7B, and DC-7C, the DC-8 jet, the Lockheed Constellation and the L-1011, the Convair CV-240, and the Dassault Falcon 20, 10, and 50.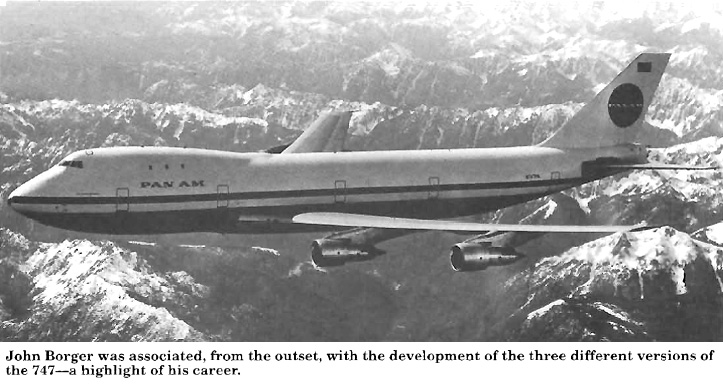 Borger was named Pan Am Chief Project Engineer in 1946, Chief Engineer in 1963, and Vice President & Chief Engineer in 1971. He was particularly proud of the last title, which was held previously for many years by Andre Priester. He retired in 1980.
Borger was an Honorary Fellow of the American Institute of Aeronautics and Astronautics. He also served for many years on the operations sub-committee of the National Advisory Committee for Aeronautics (now known as NASA).
"John Borger's selection for the Guggenheim Medal is a signal tribute to the historic role played by Pan am in world air transportation."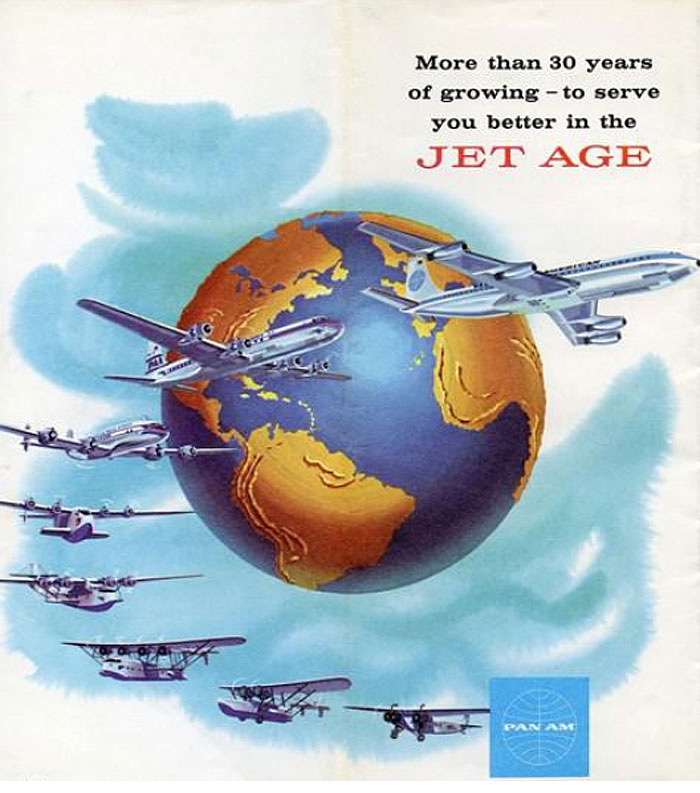 *Excerpted from the Clipper, Vol 9, Numbers 2-3, 2003: A publication of the Pan Am Historical Foundation.