The Millionaires' Flight of the Airship Hindenburg, October 9, 1936

Proposed Route of the Hindenburg Millionaires' Tour over the MidAtlantic and New England
It was billed as a "farewell tour," made as a gesture of gratitude to the American public and those who had been instrumental in the just-ending successful season of transatlantic travel by the German airship Hindenburg. Joint hosts for the ten-hour tour over six states were the German Zeppelin Company and the Standard Oil Company of New Jersey, who had arranged for their 73 guests to depart New York's Pennsylvania Station just after midnight on October 9th, 1936, to be on hand for the scheduled 7 a.m. lift-off from the Lakehurst Naval Air Station in New Jersey. Juan Trippe who had flown the Hindenburg to Rio earlier that year with his wife, Betty, was one of the passengers that beautiful day.

Photo of the Hindenburg taken with a Kodak Brownie Camera at Princeton University, October 9, 1936, by Thornton Gerrish, Class of 1937. Courtesy Gerrish Family Archive, all rights reserved.
It was a special moment for the movers-and-shakers who were going aloft, who included leaders in the worlds of finance, aviation, and industry, along with three admirals, the German Ambassador, U.S. government officials, and the press. It was also certainly causing a lot of excitement on the ground below. Hundreds of telegrams from mayors and civic organizations poured into the airship's base detailing the plans being made for school recesses, factory whistles, and other demonstrations on the ground to coincide with the passing of the giant dirigible above.
The weather proved excellent for most of the trip, which extended from Philadelphia in the south, to Boston in the north. The event created a once-in-a-lifetime memory for any number of people on the ground, including many schoolchildren who wandered away from playgrounds entranced by the giant floating silently overhead, like a modern pied piper.
Of course, the Hindenburg, magnificent as she was, was destined for a fiery and tragic end. She left Lakehurst in the earlier hours the day after the "millionaires' flight" in a drizzle carrying the last of over 1,200 transatlantic passengers who were to make the trip that year. When she arrived back at Lakehurst at the start of the following transatlantic travel season on May 6th, 1937 she exploded and crashed – an event which marked the end of any real prospects for the future of commercial passenger travel by lighter-than-air airships.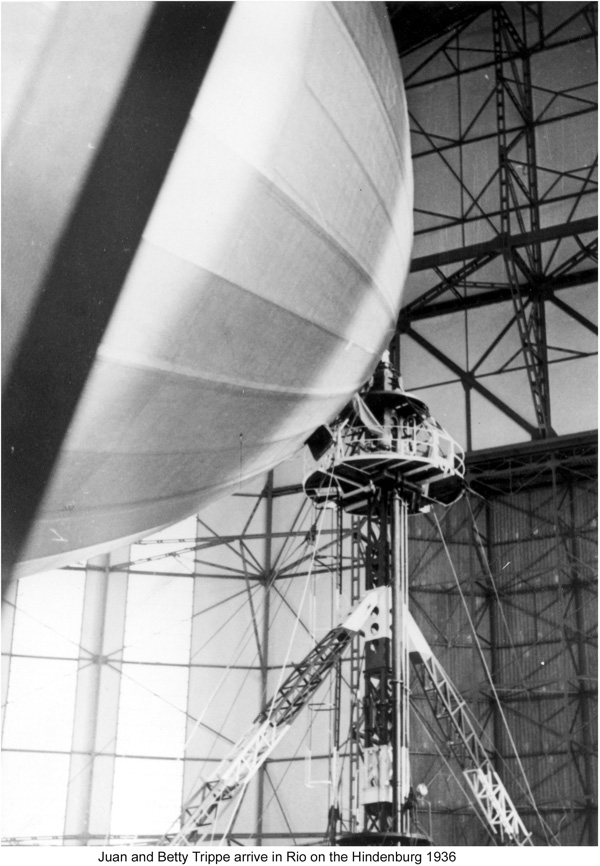 Related links about the Millionaires' Flight: