A Small Note from History: One of the historical gems that HistoryMiami Archives highlights in their online exhibit, is the story of Pan American World Airways' dramatic rescue of a Cuban government official, Orestes Ferrara, in a plane piloted by Captain Leo Terletzky. We found some visual records to enhance that story.

Leo Terletzky's Log Book, August 1933 Entry, "Brought Ferrara from Havana, plane shot 10 times"

The Archives exhibit, Aviation in Miami: The First 100 Years, has been online since 2012, having had a successful run for a full year at the HistoryMiami Museum. Link to another page concerning Pan Am's participation in Miami's past, and be sure take a look through the entire exhibit for Pan Am images and other unique photos of airline history in Miami.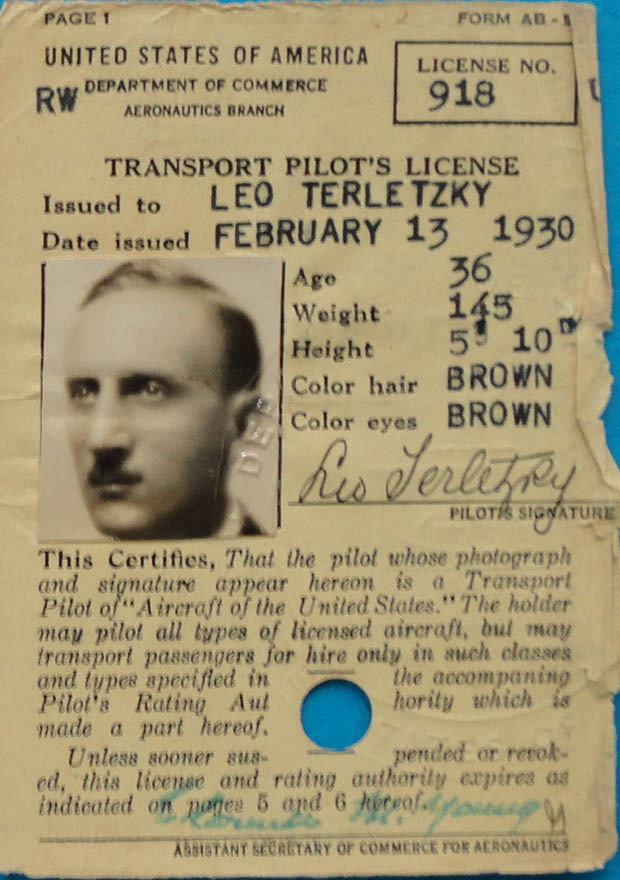 Leo Terletzky Photo, Pilot's License 1930. 
Source: Ione Wright Collection, Otto G. Richter Library, Special Collections