1 Year Membership - JOIN / RENEW through December 31, 2019 for only $40
2 Year Membership - JOIN/RENEW through December 31, 2020 for only $70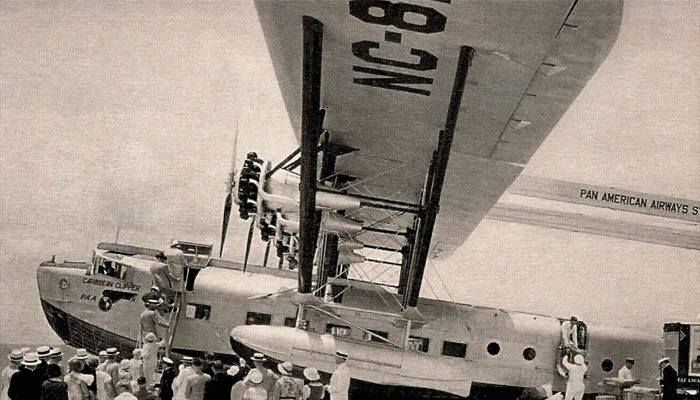 Become a Pan Am Historical Foundation Member and join our effort to preserve and promote the unique heritage of Pan American World Airways
Help us keep Pan Am's unique legacy in the public eye.
As a benefit, you will receive the annual PAHF Wall Calendar, Access to the "Clipper" Newsletter, and updates!
Pan Am Historical Foundation
ATTN: Membership
1559-B Sloat Blvd. #144
San Francisco, CA 94132
Questions? Contact the membership office at

This email address is being protected from spambots. You need JavaScript enabled to view it.
Announcing the Pan Am Historical Foundation's 2019 Calendar:
"Juan Trippe's Clippers - A Personal Collection"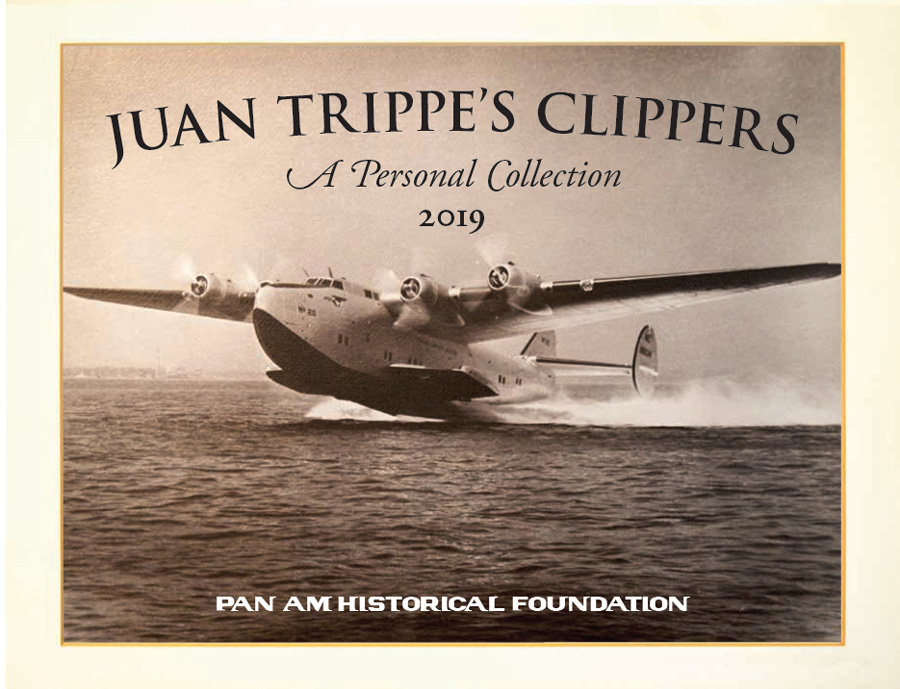 PAHF's 2019 annual wall calendar commemorates the 120th anniversary of Juan Terry Trippe's birth with a special retrospective of some of the "Clippers" that graced his own office wall, courtesy of PAHF Chairman Edward Trippe.
Tracing the amazing leaps in technology, in great measure due to Juan Trippe's vision and ability, the historic airplanes he proudly displayed were the tangible expression of his achievements.
The 2019 calendar features 12 historic aircraft presented in the order of their introduction into Pan Am service, along with quotes by and about Juan Trippe. As always, the calendar includes holiday reminders, plus revised annotations on Pan Am's and Juan Trippe's significant milestones throughout the company's 60+ years of stunning aviation triumphs. And there's plenty of room for easy writing to mark your calendar with personal notes!
Order your calendars now! Great for gifts too!
A 2019 calendar is included with your membership through the end of 2019 or beyond.
If you are renewing your membership, we invite you to pre-order extra calendars for holiday gifts. As an added service, we'll mail them to your recipients indicating you are the sender.

Due to temporary office closure, renewals and calendar orders received after January 5, 2019 cannot be fulfilled until February 2019
Pan Am Historical Foundation
ATTN: Calendar Orders
1559-B Sloat Blvd. #144
San Francisco, CA 94132
Save
Save
Save
Save
Save
Save
Save
Save
Save
Save
Save
Save