Celebrating Kathleen Clair's 100th Birthday
by Ed Trippe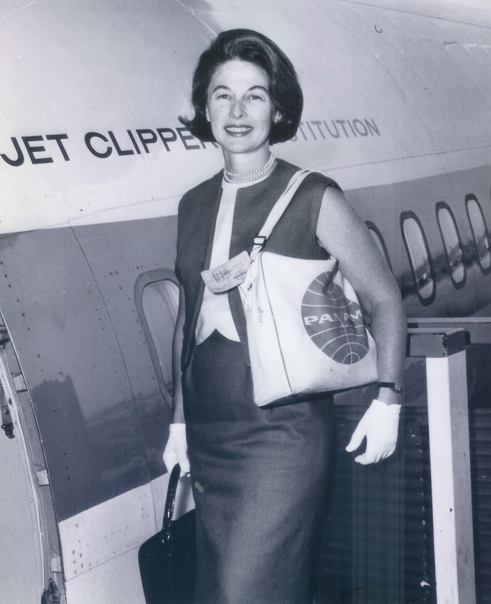 Kathleen Clair at Pan Am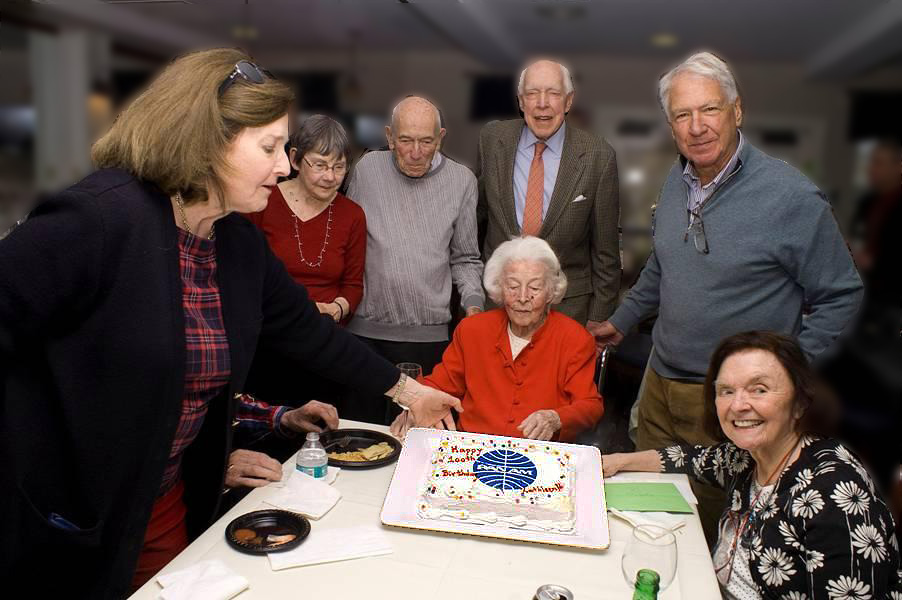 Kathleen Clair celebrates her 100th birthday with friends and family as PAHF Chair Ed Trippe (r) and President Pete Runnette look on. Photograpy by Robert Genna 12-08-2018
Kathleen came to work for Pan Am in December 1948 – hard to believe that was 70 years ago this month! I was 7 so I feel like I've known her forever.
Several years ago she wrote me a confidential note which provided a glimpse into the Pan Am Executive Office politics. There were details of back office affairs, those that were hushed up and others that blossomed into successful relationships and families, and there were a few scandals. I'm still not sure what to do with Kathleen's note…. Its priceless. In the beginning of her note she talks about being hired by Dad. The story is vintage JTT.
Kathleen was brought into Pan Am to replace Dad's long time secretary, Phyllis Manning, who Kathleen describes as being very musical. Phyllis met a man one night who came to play the organ at the Barbizon Hotel, a woman's hotel in New York where she lived during the week. Ten days later they were married. She left Pan Am to move to Brazil where she had a great marriage and four boys, and JTT was without a secretary.
Kathleen was introduced to Pan Am by Frances Schooner, Sam Pryor's former secretary who had quit her job to start an employment agency. Frances had barely opened her office when she called Kathleen and said "How would you like to work for the airlines?" Kathleen knew Frances and thought she just needed a body to send on an interview. So to help her friend she went to the Pan Am interview on her lunch hour. The interview was short and it was with the Boss. JTT asked her three questions. One was could she keep a secret? You'll have to ask her what the other two were. Then he stood up to go back to work and Kathleen assumed she was being dismissed. But then JTT said "Can you stay now?" And Kathleen replied briskly "No, I have a job and would have to give two weeks notice." JTT responded "How about one week?" Kathleen recalls, he already had her intimidated, and she said OK. JTT then asked if she could stay that afternoon and get checked out. She told him she could extend her lunch hour by an hour. That would be fine.
Kathleen wrote that she started her "duty" with Pan Am on December 15, 1948 and was immediately part of the energy and action of the office. She remembers that first Christmas Eve and having to work till 10:00. She was too new and intimidated to know that this was the annual catch-up before everyone left to go South for Christmas. But she remembers thinking "what kind of a bunch of heathens did I get in with here". She was going to quit. But before telling anyone she was quitting two secretaries in the office came back from a trip to Mexico and were all sun-tanned. So she thought, well, maybe she should reconsider, and so she stayed for 32 years, and wrote she never had one dull moment.
--Ed Trippe
December, 2018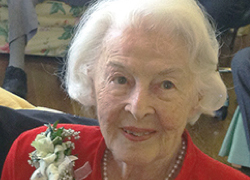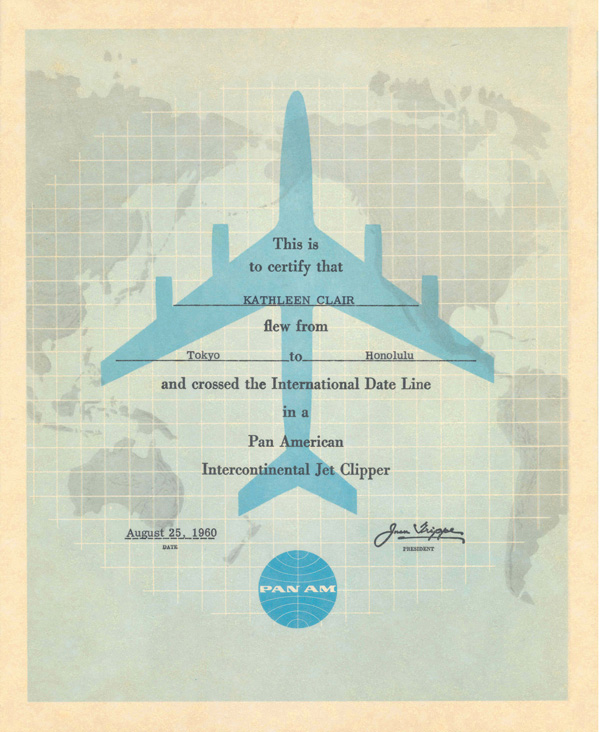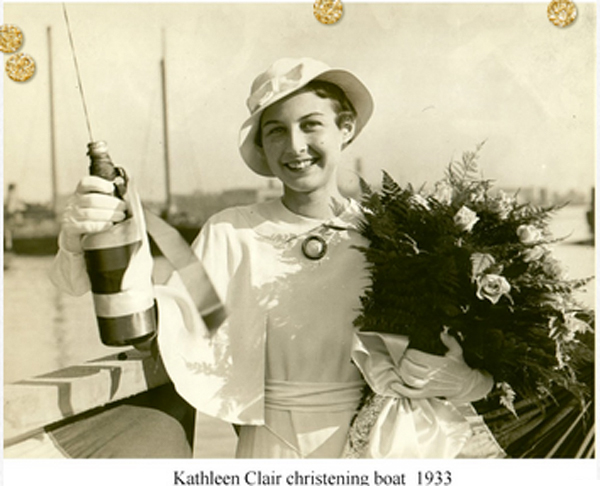 Related Articles
Pan American World Airways: Aviation History in the Words of its People (by James Patrick Baldwin & Jeff Kriendler, with Leslie Giles)
Juan Trippe's Assistant by Kathleen Clair
A chapter from the anthology.