The Glenn L. Martin Maryland Aviation Museum Located at Martin State Airport, Middle River, Maryland
To anyone with an interest in aviation history, the name Glenn L. Martin has great significance. In terms of Pan American Airways' history, Martin's contributions are epochal. When Pan Am put out requests for proposals in 1932 for the construction of new flying boats that could profitably span ocean distances, only the Martin and Sikorsky Aircraft Companies responded. Sikorsky's concept was the S-42 - a great airplane but not quite the answer to fit Pan Am's intercontinental vision. The Martin Company came up with the M-130, which would become the first airplane that was really capable of flying commercially across transoceanic distances.
Seen from Pan Am's perspective, Martin's contribution was critical to the airline's mission, making it possible to open the route across the Pacific in 1935 with only three M-130 airplanes: the China Clipper, Philippine Clipper, and Hawaii Clipper. But these were only a small part of Martin's contributions to aviation and aerospace, which spanned decades. Glenn L. Martin started designing and building aircraft – mostly for the military - before World War I, and the company he founded went on to produce airplanes for the U.S. Army and Navy, as well as foreign countries. Those designs include the revolutionary B-10 bomber in 1933, the famous B-26 bomber during WWII, and eventually the Titan missile that lifted Gemini Program astronauts into space in the mid-1960's (as well as providing nuclear deterrence for decades and payload delivery for 50 years). Martin also had a particular interest in flying boats, producing both the PBM "Mariner" and the huge JRM "Mars" during the war, as well as other designs in post-war years.
The Glenn L. Martin Company evolved after Glenn's death in 1955 merging with American Marietta in 1961 and finally joining with Lockheed in 1995 to create the massive Lockheed-Martin Corporation. The corporation still owns the original industrial buildings adjacent to Martin State Airport where many of Martin's famous airplanes were built, including the original "A" Building from which the three M-130's were rolled down to nearby Dark Head Cove to be launched.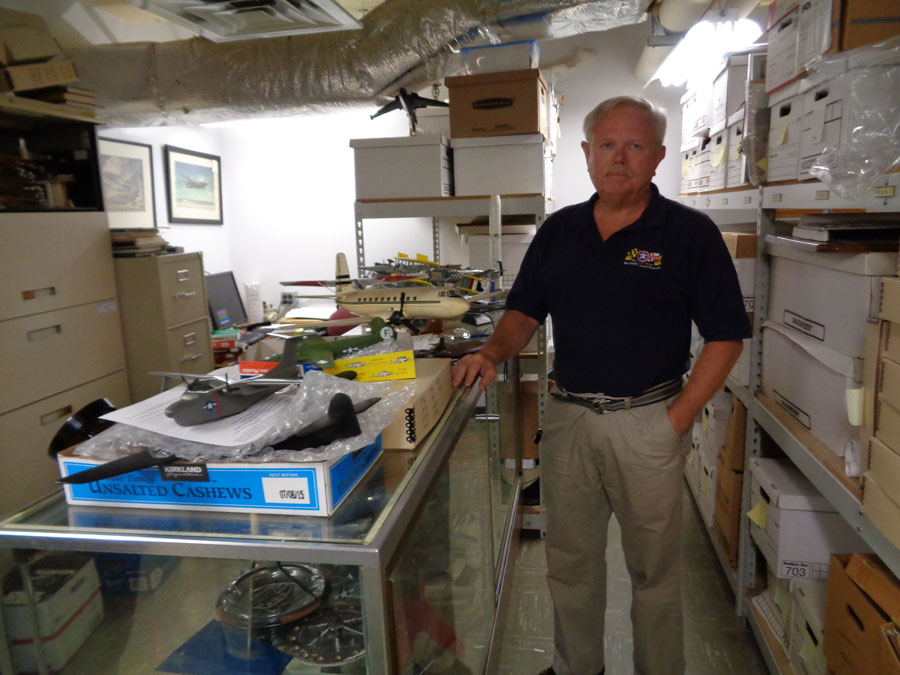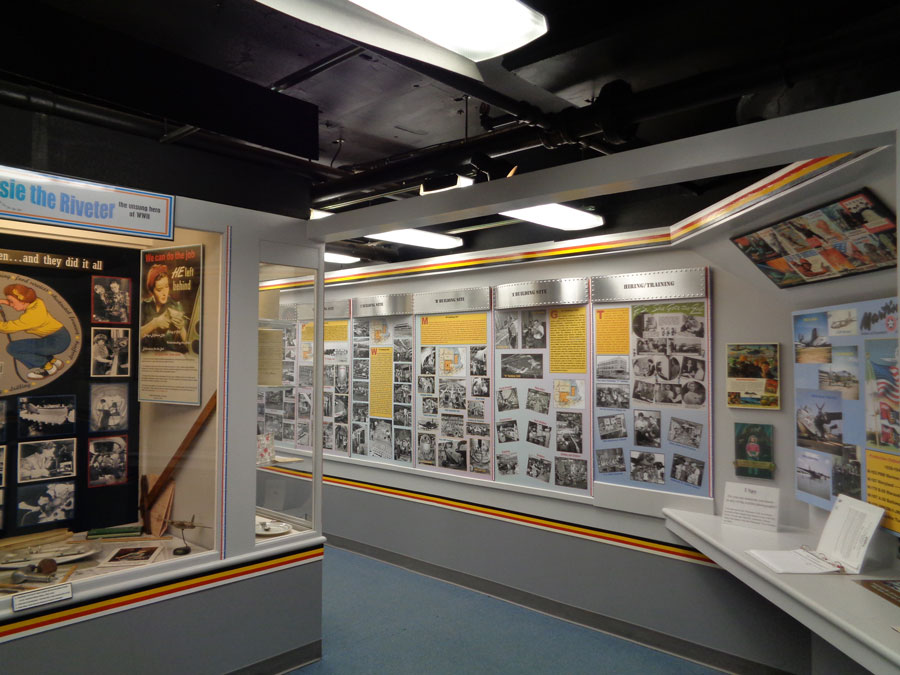 Now the Glenn L. Martin Maryland Aviation Museum (GLMMAM) has inherited Glenn Martin's illustrious aviation legacy. The museum's public display area shares space under Hangar 5 at Martin State Airport in Middle River, Maryland, but you can't equate square footage with mission success in this case. (Photo: Stan Piet, Museum Director, in museum archives)
Working with constraints that would stymie many other organizations, the museum presents Martin aerospace history in a lively, imaginative and comprehensive way. Working with a team of dedicated, talented people, Archive Director Stan Piet has overseen the museum's evolution for over two decades. Besides the public galleries, the museum maintains an archive that would be the envy of many larger institutions.
And there are treasures in the museum's collection that would be prized anywhere. Their fleet includes a rare Martin 4-0-4 airliner. Hidden away in storage awaiting further work are large-scale models of the China Clipper (almost full scale) and the original wind-tunnel test model of the JRM Mars, as well as engines and other rare artifacts. Special group visits can be arranged to visit the museum's Learning Annex which includes other displays of aircraft models, informational displays, and even a hands-on large-scale "build your own airplane fuselage" exhibit.
The Glenn L. Martin Maryland Aviation Museum, located a few miles to northeast of Baltimore, regularly holds a number of public and community events. They're open Wednesdays through Saturdays 11am to 3pm.
For more information, check out their website: https://www.mdairmuseum.org/