Pan American enlisted people from around the world to support and maintain its global operations.

Former Pan Amers in the United Kingdom stay actively involved as a group, and we are pleased to share their invitation to join them. A benefit of membership is their bi-monthly newsletter.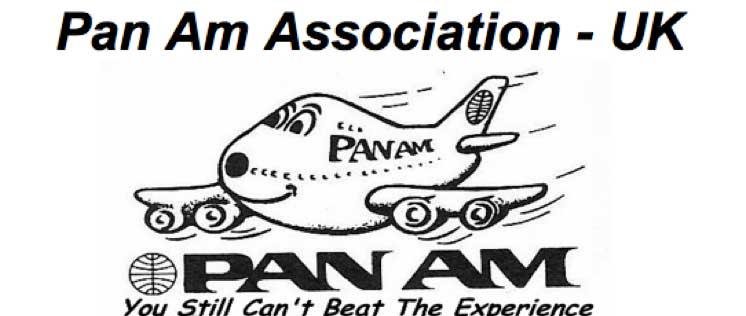 We are still a very active and vibrant group and currently have over 380 members. We meet up every even month of the year at a location nearby to London Heathrow. Usually around 70 members or more come along, at no charge, and the last get together of the year, again at no cost, usually attracts 150 to 200 for a very festive gathering. In between our meetings, every odd month of the year, we produce a Newsletter and mail it to every member.
We have members in various parts of our greater Pan Am World. All ex Pan Am-ers are welcome to join us, at the very low cost of £5 for those residing in the UK and £10 or US $20 per year for overseas members to cover the added cost of mailing the Newsletter in the traditional Pan Am way via Airmail.
If you would like to join us please contact me at This email address is being protected from spambots. You need JavaScript enabled to view it. and I can send you more details and arrange for a membership application form to be sent to you.
If there are any former Pan Am personnel visiting the UK and would like to attend one of our informal get together meetings, please email me for dates, times and directions to our venue.
John. D. Morgan, Newsletter Editor