The Pan Am Historical Foundation thanks you for all your support! It has has led us to the culmination of this amazing project with Moreno/Lyons Productions
STREAM - FREE ON PBS.ORG
https://www.pbs.org/video/across-the-pacific-airborne-8ms7qa/
OR WATCH ON PBS PASSPORT
PURCHASE

by Moreno/Lyons Productions
in association with
The Pan Am Historical Foundation
A Documentary Series about Pan American Airways on PBS

When Pan Am's M-130 flying boat "China Clipper" took off for the first scheduled flight to Manila on November 22, 1935, it riveted the attention of people around the world. At that moment Pan Am vaulted to a commanding position and the world changed forever as a result. That's the story brought to life in "Across the Pacific." Newly unearthed archival motion pictures, photographs, and original sound recordings as well as stunning graphics, help bring this history back to life. The film by Moreno/Lyons Productions tells the epic story of how Pan American Airways became the first to bridge the mighty Pacific - the first airline to cross any ocean. Focusing in particular on the contributions of Pan Am's visionary leader Juan Trippe, aircraft designer Igor Sikorsky, and radio engineer Hugo Leuteritz, the three-part program is currently broadcast on PBS. "Across the Pacific" premiered on VPM PBS in Richmond Virginia May/June 2020.

WHERE TO STREAM
Free with Amazon Prime or Purchase:

https://www.amazon.com/dp/B0888MFZR2/
On Apple iTunes via PBS Digital:
https://itunes.apple.com/us/tv-season/across-the-pacific/id1510852337
Watch "Across the Pacific" through the PBS Video App on these platforms:
IOS • Android • Roku • Samsung Smart TV (Tizen) • Apple TV • Adroid TV • Amazon Fire TV • Chromecast
Learn more, download the App at: https://www.pbs.org/pbs-video-app/
FREE STREAMING ON PBS.ORG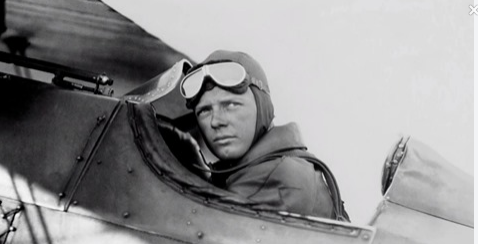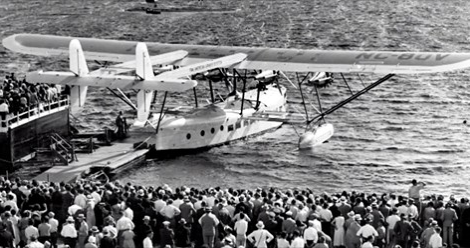 Episode 2 - "Latin Laboratory"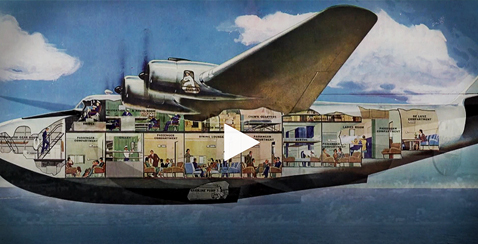 PBS BROADCASTS

"Across the Pacific" is still being aired on PBS stations across the nation.
Since its premiere in 2020, the documentary

has been broadcast, and rebroadcast, in major metropolitan markets and beyond

–

Washington DC., Los Angeles, San Francisco, Austin, Kansas City MO, Dallas, Jacksonville, Denver, Chicago, Boston, Dayton, Nashville, San Antonio, San Bernardino, Wichita, San Diego, Sacramento, Harrisburg, Milwaukee, Hartford, Reno, Richmond VA, Columbia SC, Tampa

–

As well as state & regional PBS networks throughout the US,

reaching into Canada.
Blogs about each 1-Hr. episode on VPM PBS (Virginia Public Media)

1. "Airborne".
Airline executive Juan Trippe, pilot Charles Lindbergh, airplane builder Igor Sikorsky and radio engineer Hugo Leuteritz join forces to build an airline to Latin America as Pan Am takes flight.
https://vpm.org/watch/articles/13582/across-the-pacific-episode-1-airborne

2. "Latin Laboratory".
Pan Am builds larger flying boats and harnesses radio for navigation as it dominates service to Latin America. Juan Trippe's plans to cross the Atlantic are dashed when Britain bars his planes from landing. So he sets his sights on the Pacific instead.
https://vpm.org/watch/articles/13825/across-the-pacific-episode-2-latin-laboratory

3. "Another Ocean".
Defying the skeptics, Pan Am builds an airway to Asia, allowing the China Clipper to hopscotch across the world's widest ocean by landing at five stepping stone islands: Hawaii, Midway, Wake Island, Guam and the Philippines.
https://vpm.org/watch/articles/14032/across-the-pacific-episode-3-another-ocean

VISIT THESE PAGES FOR MORE INFO ON THE SERIES BY MORENO/LYONS PRODUCTIONS:
Website: "Across the Pacific". https://www.acrossthepacific.net
Facebook: "Across the Pacific". https://business.facebook.com/Across-the-Pacific-114041460290713/